Dew South
Dew South, a proud supporter of the zero waste movement
Consumers are waking up to a new reality where their purchases cause a major impact on the environment. Our race for everything efficient and on the go has cost us our oceans, our fresh waters, flora and fauna. Ecosystems are becoming polluted, endangered and destroyed because we, as consumers, create too much that ends up in landfills. Now, people and countries are coming together to create a "zero waste" movement; a goal towards reducing consumption and thereby reducing waste. Dew South is a proud supporter of this movement, and as zero waste product suppliers, we want to help each and everybody in their journey towards reducing their carbon footprint.

"As a biochemist, I knew the implications of water pollution and soil pollution."
Dew South was born out of the need to do something about the degrading quality of life and environment. As a biochemist, I knew the implications of water pollution and soil pollution. Consumerism needs to be redirected from superfluous to mindful and sustainable so that less waste is generated and our flora and fauna can prosper. I began the journey of procuring items that are meant to last, more than once and more than twice.

Our sustainable goods store, based out of Orillia in Ontario, offers waste-free cleaning products that serve as tools in reducing waste. From your kitchen to your personal care routine, we offer zero waste essentials that will eliminate the single-use products and replace it with durable and long-lasting reusable supplies.
We are constantly working on gathering more sustainable products that will enrich your life and save the planet from more plastic pollution.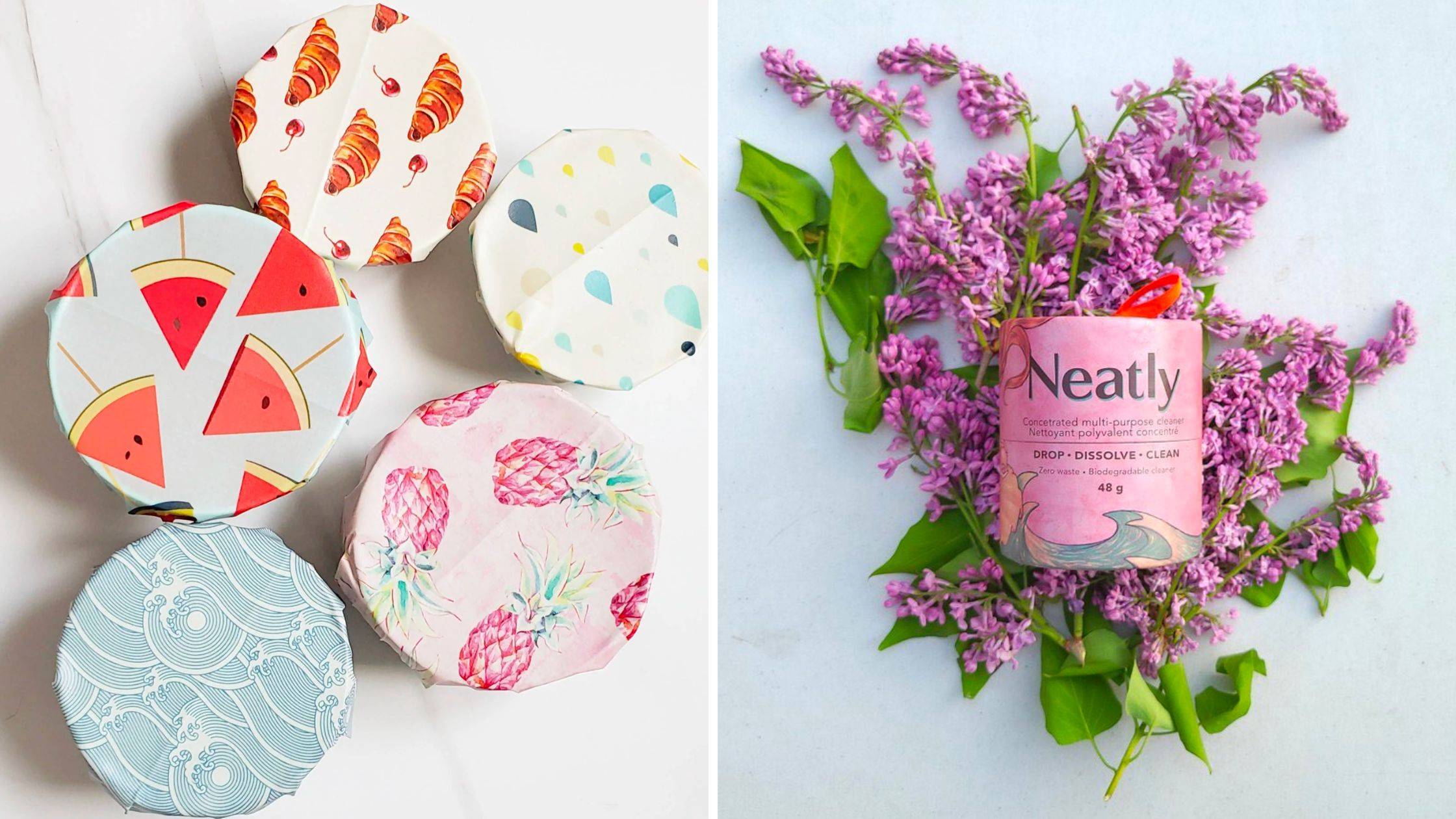 BEESWAX WRAPS

This is a beautiful alternative to plastic cling wrap. Made right here in Toronto, this wrap is made of organic cotton, beeswax, organic jojoba oil, and resin.

NEATLY

The next generation cleaner is here! This is a truly plastic-free multi-purpose cleaner that gets the job done. The best part is that it is a concentrate, so you never pay for water. Each pod (you get 4) gives you 750mL of cleaning solution, enough to tackle all you messes around the house. This formula is made of biodegradable surfactants that are gentle on your skin and on the environment. Neutral pH ensures superior cleaning is achieved even on sensitive surfaces such as hardwood, granite and leather. Spray it on pretty much anything to see it become squeaky clean.